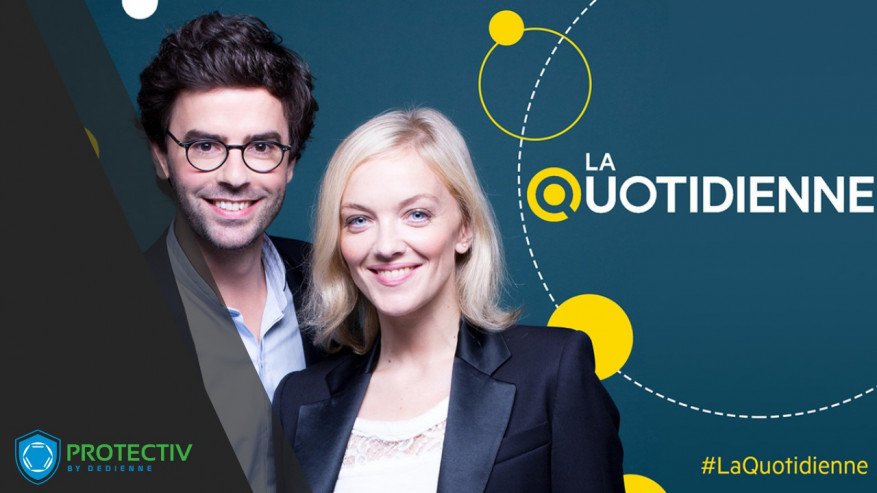 Protectiv Rainbow on La Quotidienne de France 5 a french TV channel
Our bio-mask Protectiv RAINBOW was present on the set of the show La Quotidienne de la chaine France 5. The columnists Maya Lauqué and Thomas Isle were able to present it and have it tested to their guests on October 08, 2020.
Pour seulement 0,24€/jour, vous êtes protégés efficacement par un masque facile d'entretien car lavable au lave-vaisselle, 100% fabriqué en France, en circuit court et en plus totalement recyclable grâce à sa base de matières végétales.
Vous aussi équipez vous éfficacement et durablement, grâce à notre masque de protection RAINBOW.